Wednesday, December 12th, 2007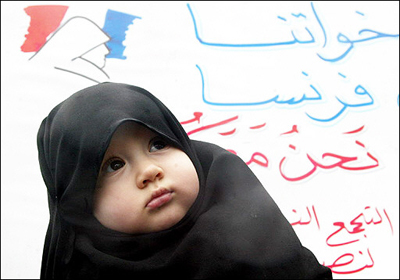 More hatred from Islam.
Friends and classmates of a 16-year-old girl who police say was murdered by her devout Muslim father in a Toronto suburb told local media Tuesday she was killed for not wearing a hijab.
Police said in a statement they received an emergency call at 7:55 am local time Monday from "a man who indicated that he had just killed his daughter."

The victim, Aqsa Parvez, was "rushed to hospital with life-threatening injuries, but tragically passed away late last night."

Her father, Muhammad Parvez, 57, was arrested at the scene and will be formally charged with murder when he appears in court Wednesday, said police.
Just another example of "honor killings" that began in the Middle East but now have spread to the West. Sickening.