Wednesday, September 2nd, 2009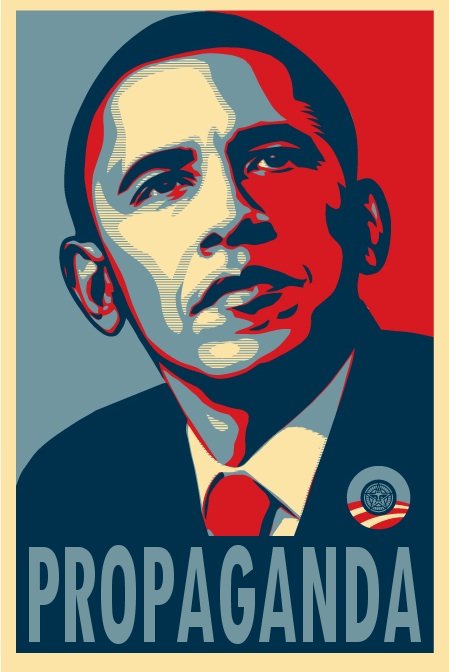 You won't believe this. Stranger than fiction. Obama wants to address school children directly, in an unprecedented address. Brainwashing much? Here are some things he should say: "I'm sorry for supporting the murder of many children through the euphemism of abortion and opposing a law to protect even newborns. I'm sorry for putting your generations into trillions of dollars of debt to reward my cronies and irresponsible borrowers and lenders." But of course he won't say that. It will just be some more propaganda.
And apparently some schools are now showing other related pro-Obama propaganda, including a video in which some celebrities are pledging to not flush the toilet after taking a piss and also pledging to "be a servant to Barack Obama" and to "serve Barack Obama":
They are now showing this to children in public schools! Apparently some parents are upset, not surprisingly. I guess they want to brainwash them to worship The Leader/Dear Leader/Die Fuhrer Obama. While it includes some non-controverial pledges such as to end the very problem of human trafficking and slavery, it also includes pledges to support the unethical and immoral killing of tiny human beings for experimentation (embryonic "stem cell" research).
Some non-controversial statements that we can all agree on include to "represent my Country proudly" as Ashton Kutcher states, but that contradicts Obama's bashing of America when he tours Europe and the Muslim world. A recurring theme is these pledges contradicting Obama's policies. Finding a cure for alzheimers and care for senior citizens are good, but under Obama's "health" plan many elderly people would indeed be sent to death before their time is up. Another interesting pledge was from a black actor stating "to consider oneself an American and not an African American." That is actually quite refreshing, given the identity politics of most of Obama's supporters.
But when one actor pledges to "flush only after a deuce" and when Sean "Puffy" Combs tells us to "turn the lights off" I have to laugh. If he were serious about it, he'd sell his huge mansions and yachts which take up more energy in a day than most people do in a year.
At 3:20 Anthony Kiedes from Red Hot Chili Peppers says, "I pledge to be of service to Barack Obama." At 3:56 Demi Moore states, "I pledge to be a servant to our president." I am all for working for a better world of course, but not by worshipping an unethical and arrogant president.
Apparently this video has been around for a few months but is now being shown to children, along with the direct address from the most unethical president in history. From the video description:
2009 promises to be a historical and exciting year filled with lots of hope, change and community service. To encourage ever greater levels of service throughout the country, MySpace and Katalyst Media, a production company co-founded by Ashton Kutcher and Jason Goldberg, teamed up with celebrities to record their personal pledges of service. The moving pledges illustrate how they will help make the nationwide change, inspired by President-elect Barack Obama, a reality. Directed by Demi Moore, the videos will be presented to President-elect Barack Obama during the inauguration festivities.
Update: Michelle Malkin also covers this story, as well as RightWing Pundit, MoonBattery, Lonely Conservative, GOP Counter Culture.