Thursday, December 13th, 2007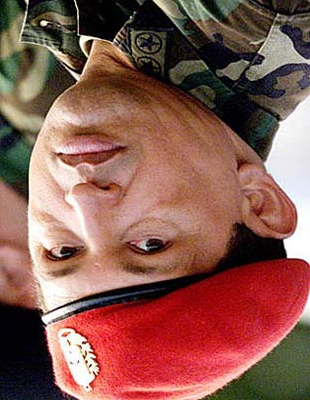 From the there-are-at-least-some-voters-in-venezuela-with-common-sense department:
CARACAS, Venezuela (AP) – President Hugo Chavez suffered a stunning defeat Monday in a referendum that would have let him run for re-election indefinitely and impose a socialist system in this major U.S. oil provider.
Voters defeated the sweeping measures Sunday by a vote of 51 percent to 49 percent, said Tibisay Lucena, chief of the National Electoral Council, with voter turnout at just 56 percent.

She said that with 88 percent of the votes counted, the trend was irreversible.

Opposition supporters shouted with joy as Lucena announced the results on national television early Monday, their first victory against Chavez after nine years of electoral defeats.